Grand Tour Lisbon I
Join us and discover the Art and Soul of Lisbon
Join us and discover the heart and soul of Lisbon. You'll view Lisbon from different perspectives, always, with the Tagus River and the seven hills saying hello. Our private guide will show you the most monuments of Belém, like Discover Monument, Jerónimos, Christ the King and so many others…
Description
Ready to Join?
In Belem, visit the Jeronimos Monastery, and taste the original Belem Custard Tart. Go to the Belem Tower and be a real Sailor in the Discoveries Monument.
Cross the 25th April Bridge with us and see Lisbon from the other side! Ascend at the top of Christ the King and enjoy an amazing view over Lisbon's south part.
At the end of the day, find the modern face of Lisbon. Relax your senses with a ride at the Cable Car at Nations's Park (also known as Expo 98 or the Invented City), and explore this luxurious place of Lisbon. Are you ready?
OR CALL US NOW
Call us to get a best quote to a Private Tour to Grand Tour Lisbon I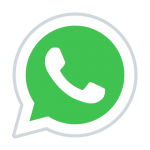 +351 969 266 299
From 1st January to 31th December
Monday                                   8h30m – 17h00
Tuesday                                   8h30m – 17h00
Wednesday                            8h30m – 17h00
Thursday                                 8h30m – 17h00
Friday                                       8h30m – 17h00
Sutarday                                  8h30m – 17h00
Sunday                                     8h30m – 17h00
Belém and 'Belém Custard Tart (Stop)
Jerónimos Monastery (Stop)
Belém Tower (Stop)
Discoveries Monument (Stop
Crossing the Bridge over Tejo
Christ The King (Stop)
Free Time to Lunch
in Downtown Lisbon
Triumph Arch and Rooftop Terrace at Comercio Square
Nations Park
Cable Car Ride
What is Included
Professional and Local Guide
Informative Tour: Detailled Info about Lisbon History and Monuments and Museums
Free Pick up and drop off at your accomodation or selected spot in Lisbon Área. (subject to availability)
Small Van up to 8 persons
Insurance according portuguese to law
5 languages available:
English | Italian | Spanish |  French | Portuguese
What´s not included
Entrance ticket and lunch
YOU WILL NEVER FORGET THIS TOUR
Welcome to Portugal... Spending holidays or stay a few days... take an adventure, get a tour you will never forget... The country is almost the same, but the Tour is absolutely amazing...
Learn, Enjoy and have a great time at Grand Portugal Touring.