Grand Tour Fátima, Nazaré and Óbidos
Join us and discover one of the most sacred place on Earth
Grand Tour Fátima, Nazaré and Óbidos
We'll take you to one of the most sacred places on Earth! Every year, millions of pilgrims come to Fátima, where occured the famous apparitions of Our Lady of Fátima
Description
Ready to Join?
Fatima is the holy Catholic place in Portugal and one of the most famous in the world. In our tour you will have time to visit the place where Maria appeared the the three sheppards in 1917 as well as the big Basilica. This monument was build to welcome the millions of devoted people that flock here every year to pay homage, promises or just to pray. This is a part of the Cristian history where you will be able to visit the small village where the shepherds and their families lived by the time of these events. 
The break in our tour is the by the sea in Nazare, a small fisherman's city known by the wild ocean, fresh fish and gigantic waves in winter, between October and March. 
Obidos is the next stop to end this tour with a touch of medieval history, tradition and gastronomy. Visit this small city surrounded by the walls of a fortress, making this place an historical, traditional and fun place to hang. 
OR CALL US NOW
Call us to get a best quote to a Private Tour to Grand Tour Fátima, Nazaré and Óbidos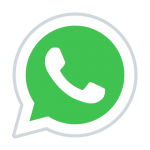 +351 969 266 299
From 1st January to 31th December
Monday                                   8h30m – 17h00
Tuesday                                   8h30m – 17h00
Wednesday                           8h30m – 17h00  
Thursday                                 8h30m – 17h00
Friday                                       8h30m – 17h00
Sutarday                                  8h30m – 17h00
Sunday                                     8h30m – 17h00
Gift Shop to buy candles (Stop)
Our Lady of Fátima Sanctuary (Stop)
Appearance Chappel (Stop)
Holy Trinity Church (Stop)
House of the Little Shepherds (Stop)
Lighthouse (Stop)
Giant Waves Observation (Stop)
Nazaré Beach (Lunch optional)
Sítio da Nazaré
What is included
Professional and Local Guide
Informative Tour: Detailled Info about Lisbon History and Monuments and Museums
Free Pick up and drop off at your accomodation or selected spot in Lisbon Área. (subject to availability)
Small Van up to 8 persons
Insurance according portuguese to law
5 languages available:
English | Italian | Spanish |  French | Portuguese
What´s not included
Entrance ticket and lunch
YOU WILL NEVER FORGET THIS TOUR
Welcome to Portugal... Spending holidays or stay a few days... take an adventure, get a tour you will never forget... The country is almost the same, but the Tour is absolutely amazing...
Learn, Enjoy and have a great time at Grand Portugal Touring.