Grand Tour Lisbon II
Join us and discover the Art and Soul of Lisbon
We'll start our tour with one of the most iconic and traditional Lisbon viewpoint: Prepare yourself for an amazing view at Lisbon city.
Description
Ready to Join?
Join us and discover the heart and soul of Lisbon. You'll view Lisbon from different perspectives, always, with the Tagus River and the seven hills saying hello. Our private guide will show you the most amazing viewpoints of Lisbon, like Eduardo VII Park, São Pedro de Alcântara viewpoint and the magic Nossa Senhora do Monte.
Enter in the most fascinating Lisbon's history and embrace it's medieval side! Visit the St. George's Castle and the Saint António's Chrurch. Discover an esoteric side in Lisbon Downtown and know everything about the rebuilding of a city devasted by a terrible earthquake. Stop at Comercio Square and visit the recent opened Triumphal Arch rooftop and imagine the caravels arriving from discovering the world.
The Basílica da Estrela, is open to visit in any time or day of the year with some restrictions like weddings, baptisms or any special events. You can admire the lobby, the paintings on the different chapels, the tomb of the Queen, the sacristy the terrace and the dome. The view from the top is really breathtaking and the 112 steps are worth climbing. The Christmas Nativity scene located behind the Queen's tomb, is also an amazing modeling example and one of the biggest in the world, to be visited with a local guide.
Are you ready?
OR CALL US NOW
Call us to get a best quote to a Private Tour to Grand Tour Lisbon II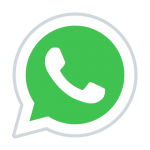 +351 969 266 299
From 1st January to 31th December
Monday                                   8h30m – 17h00
Tuesday                                   8h30m – 17h00
Wednesday                            8h30m – 17h00
Thursday                                 8h30m – 17h00
Friday                                       8h30m – 17h00
Sutarday                                  8h30m – 17h00
Sunday                                     8h30m – 17h00
Eduardo VII Park (Stop)
Liberdade Avenue (Passage)
Figueira Square (Passage)
Rossio Square (Passage
Restauradores Square (Passage)
Lisbon's Cathedral (Stop)
St. George's Castle (Stop)
Nª Senhora do Monte Viewpoint (Stop)
Free Time for Lunch near Alfama
São Pedro de Alcântara Viewoint (Stop)
Basílica da Estrela
Drop Off
What is Included
Professional and Local Guide
Informative Tour: Detailled Info about Lisbon History and Monuments and Museums
Free Pick up and drop off at your accomodation or selected spot in Lisbon Área. (subject to availability)
Small Van up to 8 persons
Insurance according portuguese to law
5 languages available:
English | Italian | Spanish |  French | Portuguese
What´s not included
Entrance ticket and lunch
YOU WILL NEVER FORGET THIS TOUR
Welcome to Portugal... Spending holidays or stay a few days... take an adventure, get a tour you will never forget... The country is almost the same, but the Tour is absolutely amazing...
Learn, Enjoy and have a great time at Grand Portugal Touring.