Grand Tour Paddle Cascais
Join us and Learn and Paddle, and have Fun
Grand Tour Paddle Cascais
Have a completely different tour … A Thematic tour where you learn, practice and have fun … Our Paddle tour.
Description
Ready to Join?
One of the most requested tours of Grand Portugal Touring, dedicated to the most adventurous customers and who wish to have a completely different day. Come and visit the Lisbon Coast to Cascais and learn and practice Paddle. With free time to have lunch in one of the most beautiful villages in Portugal, (Cascais) and then take one of the most beautiful strolls in this village, which is the road to the grand beach of Guincho.
OR CALL US NOW
Call us to get a best quote to a Private Tour to Grand Tour Paddle Cascais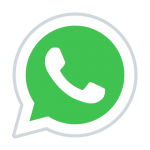 +351 969 266 299
From 1st January to 31th December
Monday                                    8h30m – 17h00
Tuesday                                   8h30m – 17h00
Wednesday                             8h30m – 17h00
Thursday                                 8h30m – 17h00
Friday                                       8h30m – 17h00
Sutarday                                  8h30m – 17h00
Sunday                                     8h30m – 17h00
Free Time for Lunch
Road to Guincho
Cascais Marina
Road by the Sea till Lisbon
Oeiras Marina
Belém Marina
Drop Offs
What is Included
Professional and Local Guide
Paddle's Briefing
Free Pick up and drop off at your accomodation or selected spot in Lisbon Área. (subject to availability)
Small Van up to 8 persons
Insurance according portuguese to law
5 languages available:
English | Italian | Spanish |  French | Portuguese
What´s not included
Entrance ticket and lunch
YOU WILL NEVER FORGET THIS TOUR
Welcome to Portugal... Spending holidays or stay a few days... take an adventure, get a tour you will never forget... The country is almost the same, but the Tour is absolutely amazing...
Learn, Enjoy and have a great time at Grand Portugal Touring.