Grand Tour Palmela Wine, Arrábida and Setúbal
Join us and taste the local Wine and discover those amazing places
Grand Tour Palmela Wine,Arrábida and Setúbal 
Discover Arrábida Natural Park, a world heritage site with an amazing landscape and it's beaches with tourquoise water…
Description
Ready to Join?
This is the beggining of a journey…We will start by learning the tile manufacture process in a small traditional factory.
In this land of wine, you'll also visit on of the most famous wine cellar and learn about the process of these liquor of the gods, red and white wines and the famous "Moscatel".
And finish this visit with a taste of some of these wines, smoked sausage and local cheese.
Discover Arrábida Natural Park, a world heritage site with an amazing landscape and its beaches with tourquoise water.  Arrive in Setúbal for lunch, one of the oldest fisherman villages. End your tour visiting Palmela's Castle.
Are you ready?
OR CALL US NOW
Call us to get a best quote to a Private Tour to Grand Tour Palmela Wine, Arrábida and Setúbal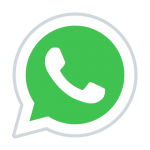 +351 969 266 299
From 1st January to 31th December
Monday                                   8h30m – 17h00
Tuesday                                   8h30m – 17h00
Wednesday                           8h30m – 17h00
Thursday                                 8h30m – 17h00
Friday                                       8h30m – 17h00
Sutarday                                  8h30m – 17h00
Sunday                                     8h30m – 17h00
25th April Bridge
Azeitão Vilage (Stop)
Observation of manufacture of the portuguese tile (Stop)
Wine cellar visit and Tasting (Stop)
Arrábida Natural Park (Stop)
Trip to Setúbal
Arriving Setúbal (Stop)
Free Time to Lunch
Palmela's Castle (Stop)
Back To Lisbon
Drop Off
What is included
Professional and Local Guide
Informative Tour: Detailled Info about Lisbon History and Monuments and Museums
Free Pick up and drop off at your accomodation or selected spot in Lisbon Área. (subject to availability)
Small Van up to 8 persons
Insurance according portuguese to law
5 languages available:
English | Italian | Spanish |  French | Portuguese
What´s not included
Entrance ticket and lunch
YOU WILL NEVER FORGET THIS TOUR
Welcome to Portugal... Spending holidays or stay a few days... take an adventure, get a tour you will never forget... The country is almost the same, but the Tour is absolutely amazing...
Learn, Enjoy and have a great time at Grand Portugal Touring.